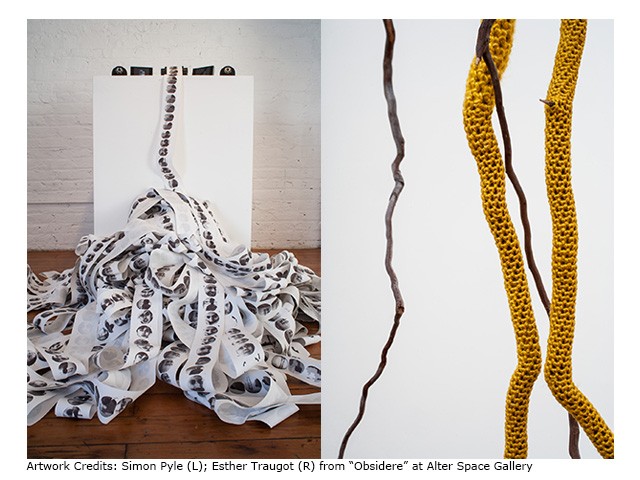 From our one night galas at Climate Theater in 2008, to our final month long show at Alterspace gallery in 2015, MicroClimate Collective curated twelve shows in San Francisco.
Twelve being a perfect number, we decided our twelfth show should be our last one.
We would like to express our thanks to all of the artists, guest curators and collaborators, art fans and friends who helped create our shows! And to those who hosted, visited and reviewed them! We invite you all to remain in touch with us through our website and Facebook sites; we will maintain these as an archive for our collective memory.
-Glenna Cole Allee and
Victoria Mara Heilweil



MicroClimate Collective was an artist created curatorial project. Through interdisciplinary visual and performing arts programming, MicroClimate provided context for cross-pollination between diverse circles of artists. Our mission was to foster experimentation, collaboration, and risk-taking in an atmosphere free of commercial pressures.
MicroClimate Collective germinated in 2008 in collaboration with Climate Theater in San Francisco. For two years, the Collective curated one and two night multi-genre arts and performance events, and an artist residency project at Climate. In 2010 the theater moved, and MicroClimate Collective became a free-floating entity.
MicroClimate became a collaboration between two of its originators, Glenna Cole Allee and Victoria Mara Heilweil, at times with other invited artist/curators. MicroClimate produced twelve thematic exhibitions over the course of eight years; themes mined our inspirations and anxieties, as embedded within the zeitgeist. Exhibitions presented a variety of media, including installation, projection and performance, particularly music and spoken word; typically they included 15+ artists.
Many shows received glowing reviews in the SF Chronicle, were chosen as weekly "picks" in the Bay Guardian and the SF Weekly, and were favorably reviewed in the SF Weekly online blog, Exhibitionist.
MicroClimate Collective was created by Glenna Cole Allee and Victoria Mara Heilweil.